Promotional scroll pens are a double barrelled promotional item. Not only do you have the advantage of a smooth writing ballpoint pen but scroll pens come with the added bonus of spring retracting colour printed banner installed in the pen barrel. By simply tugging on the handle your clients can pull out a large scale custom print which can include information on products, services, timetables, you name it. There is no better way to combine a writing instrument with a lot of printed information. The novelty value is great too.
Specialized for more than 10 years
Min. Order 500 pens
3-4 Week Delivery.
FREE Shipping in USA, Canada & West Europe
Full color printing on both sides of the promotional banner
PROCESS FOR ORDERING SCROLL PENS
1. Order and Pay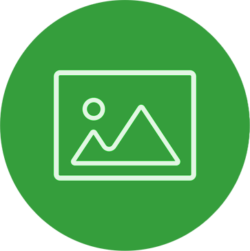 2. Submit Artwork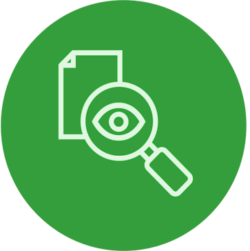 3. Proofing
4. Production
5. Delivery
WE'RE SCROLL PENS SPECIALISTS
Great Prices & FREE Delivery
Without a doubt the best value for money, personalized banner pens service wordwildly.
Fast Quoting from Human
Get email quote specific trailored for you by real person instead of auto-bots
Highest Quality Pens
As a promotional gifts vendor, we understand quality of the marketing gifts is vital. You can request a physical sample to test with freight paid by you.
Low Min. Orders
With us you only have to order 500 personalized banner pens or pull out pens at a time.
Experts in Pull Out Pens
We're experts at this. This isn't just another product among many others that we offer.
Years of Experience
With more than 12 years of experience, we are now one of the largest vendors of retractable banner pens throughout world.
On-Time Delivery
We ensure that your pull out pen order makes it to you on time – not just out our door. Packed with cardboard white boxes then into five-layer corrugated cartons to ensure delivery safety
3-4 Week Turnaround
Super-fast turnaround times to ensure that your pens are ready for your event.
USING BANNER PENS IN MARKETING & PROMOTIONS
Say your company is launching a new range of products, printing the specification, pricing and availability on the banner built into each pen is one of the best ways we know to ensure this useful information is always within your client's easy reach. Experience shows that foods companies, mechanical manufacturers, even companies which provide custom built kitchens have found that scroll pens provide a novel promotional device with genuine utility. To learn more about the design requirements and the range available give a Scrollpen.net Promotions scroll pen consultant a email.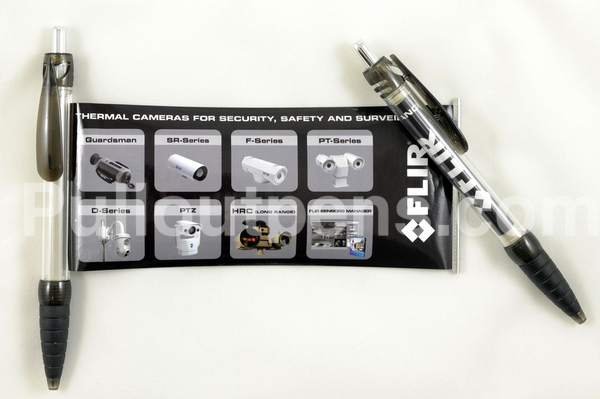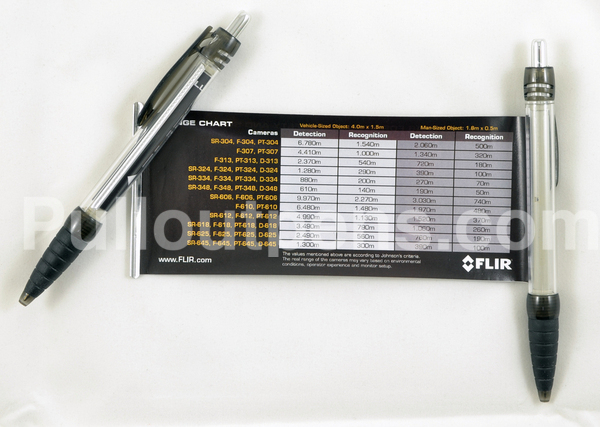 Scroll pens provide a little something extra to the average pen, and these very functional items are those that could be used in a classroom, office, or at home setting. A scroll pen is a well functional pen with a pull out full color offset imprinted banner on the side of the product, and these products give a brand a way to relay information using an item meant to be used, shared, and travelled with. The banner portion of a banner pen can hold any type of information, and this can help a brand to give their recipients the facts they want to relay in a way sure to catch their attention. While brochures and paperwork may do the job effectively, these methods are so common that they may not make the impact a brand is wishing to create, and this is where a scroll pen best comes in handy.
Examples of information and resources our customers have used to increase the value of the promotional banner pens to their customers and improve their profile as industry experts:
Exhibitions, Trade Shows, Events
Political election campaigns
Pharmaceutical
Pen with calendar pull out
Things to Remember
Detailed Product Information
Reference Guides
Timetables, Schedules
Safety & Service Information
Infographics
Technical Instructions
Maps and Visual Aids
CUSTOM MANUFACTURE & BRANDING OPTIONS
Scroll pens can be appreciated by brands in any industry, and this is due to the fact that audiences of all types will use pens during their day to day lives. Those in the entertainment industry, office supplies, finance, and all the way to education can use a banner pen to effectively get their messages across, and these inexpensive items also provide a way for this to be done affordably for brands with all sized budgets.
Scroll pens will most commonly be manufactured using either hard plastics or metal materials, and some models may even make use of a combination of the two. The banner will be printed on high gloss paper to allow it to stand out on the piece, and these are held in the barrel of the pen when not in use by a spring mechanism. Blue and black ink can often be chosen from with banner pens, and these colour choices are used to best appeal to wide ranges of audiences. The branding on a banner pen will primarily rest on the banner itself, however a company name or logo may be printed on the barrel of the pen as well.